Google my business is one of the best alternatives for promoting your business online. It is totally a free platform and anybody can enlist their business easily. If anybody asks you to set up your Google My Business account by some hard cash then think twice. I can tell you how you can set up your Google My Business (GMB) account and take the first step in the world of digitalization.
Now you think that you don't have a laptop or desktop computer to set up this account. Don't worry you can set up this account through your android phone or iPhone. How? Download Google My Business apps from your Google Play Stores. Don't tell me that you don't know what is Google Play Stores 🙂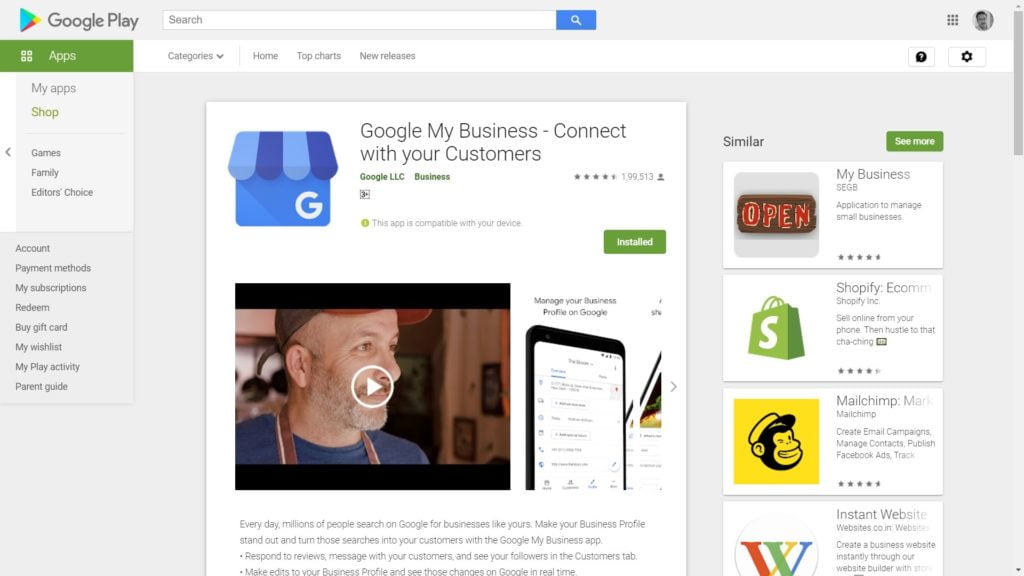 After downloading the apps set up your account with your Gmail ID. My personal recommendation is that you can create a separate Gmail account for your business. For instance, think your business name is 'Bharati Technologies'. Now you set up your email id like bh*****************@gm***.com. But it depends on the availability of this Gmail. I think creating a separate email for your business will be more beneficial in the near future.
You can also create unique email like 'co*****@bh*****************.com' through Google suite. Where you can add any suitable prefix like contact, info, help, support with your domain name. Google will charge you $6 every month for this email.
Now fill each and every detail required for GMB. Like your business name, the type of service you provided to your client, service area, hours of operation, more hours, a phone number for your business listing (not necessarily you use your personal number. You may take a separate sim cum number for your business and that is not a big deal), if you already have any website, mention the link in Google My Business.
Then point your business in Google Map and wait for someday for verification pin. Gradually the pin will arrive at your business register address within 14 days. Due to COVID 19, there may be a delay in getting this pin. If you do not get this there are some alternate methods to verify this business. The method is nothing but phone verification but if Google provides this facility to you.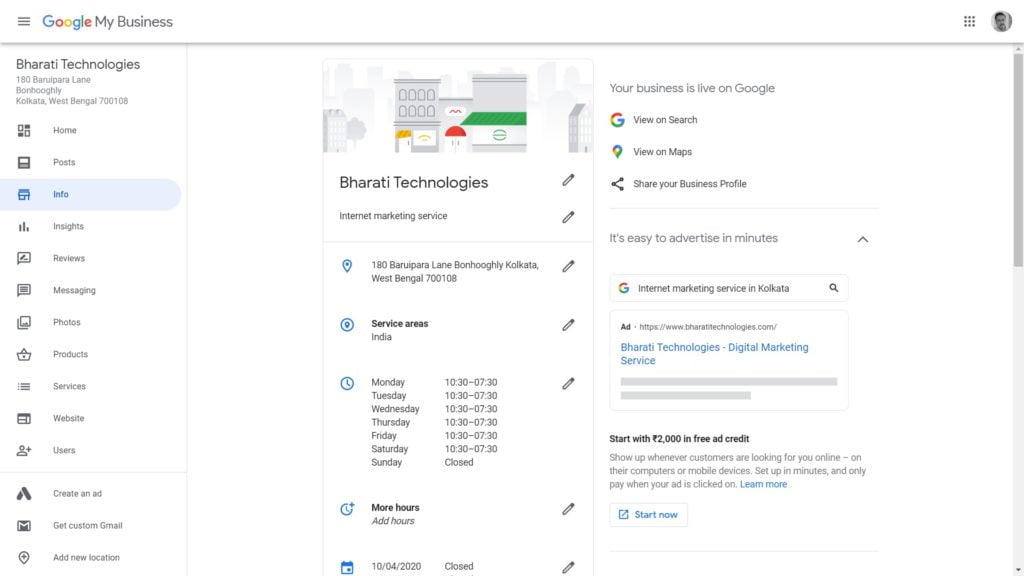 How to optimize google my business?
I assume you have already successfully created Google My Business listing and verified your business in GMB also. Now the question arises on how you can optimize this listing to get more viewers. I personally recommend posting an article at least once a week is a very good practice. Now you think what you post in GMB. Just post more information about your business activities. What products you have, what services you provided to your client after-sales, any news related to new product arrival, etc. You can use your native language for this posting like Hindi or Bengali etc..
Under the 'posts' tab, there are 5 sections.
COVID 19 updates: If you want to inform your client or customer about any changes in business for COVID 19, you can share your thought in this section.
Add Offer: If you offer any discount or new product arrival sales you can use this section.
For this, you can post any image of your product in this section. Just take a picture of this product on your mobile and attach the picture with your post. There are thousands of apps that are here in the play store which can help you to create a free picture.
You can also give a special discount offer on some occasions. Like 'Independence Day Sale – up to 10% off', 'Durga Puja Sale – up to 5% off' and similar like that.
One thing always keeps on mind that never shares your email or contact number in this post content section. Google will not approve of this post. You may include your phone or email in the picture but never include it in between the content.
Add Update: You may include information about any changes in your business in this section.
Add Event: Like above if you launch or open any new services or product then create an event.
Add Product: The most important section is that. You can add your product with product image, product description, product price with a button. The button wants a link for purchase.
Now you think that what link you will put there. If you scroll down the left menu you will find a tab 'website'. If you click on this you will see that Google already generate a website for your business. The website is filled with the data provided by you in Google My Business. Now click on the 'view site' button. Copy the website link. The website looks similar to that (Link: https://bharati-technologies-website-designer.business.site/?m=true ). If you don't have any 'custom website' (I will tell you what is this) you can use the website link in the button of the product section. So that users can contact you through email or phone for purchasing your product.
Google also offers you to purchase this website. The cost is around Rs 800/- as of today.
But this is only the price of the domain name. A domain name is about the website name. Like your business name. Now you need hosting. Just because need to upload your files for the website. Like you business stores where you put all the product in this shop or room. For this purpose, you can consult any digital marketing service providers who can help you to purchase and set up your website. This is called the custom website which I mentioned above.
Setting up a website is yearly expenses. You pay domain name charge one time in a year and hosting charges will be deducted from your account yearly or monthly. You can also buy the domain for more than one year. Similarly, purchase the hosting for more than one year is also very cost-effective.
For domain or hosting purchase you always use your business email. Also, ask the consultant or provider to send you all credentials (Hosting provider, Domain provider account access, MySQL user name, password, etc..) and keep the credentials in your private folder.
Now coming to the next and most important point, the review section. You can ask your existing customer to give a review of your business. The review will help you to get more customers through Google My Business. Also, ask them to write reviews not only just click the star button. Try to get at least 5 reviews for this & GMB also suggests these steps.
I have told you already that post a photo in a week is a good practice to optimize google my business. If you post from your laptop or desktop make the image size 720px width / 720px height. Also add your email, phone along with your business name. Now you may think which software do you use for it. You may use 'window paint' which is already installed on your computer. Otherwise, you can use 'canva' for creating this kind of image.
You can share your GMB post on social media platforms for more views. GMB offers you to share this post on Facebook or Twitter. If you want to share this in another platform then copy the link and share this in your business profile on other social media sites.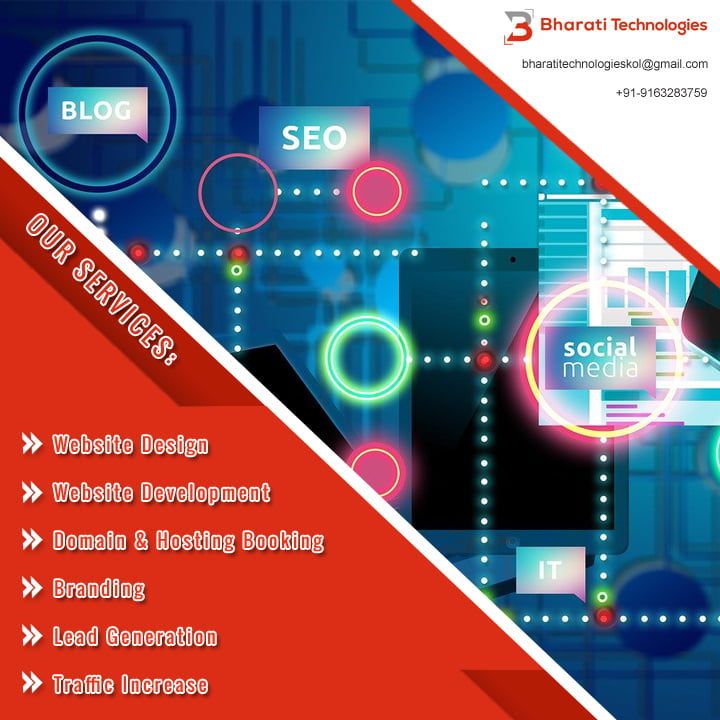 There is another thing in photo creation that is 'image optimization for SEO'. Before uploading the image in Google My Business it needs to optimize by SEO techniques. You can read this article for more information about this. The above picture is the perfect image for Google My Business.
Also include services and products at least a week will also help you get more customers.
Now the question arises why you take help from digital marketing agencies?
First of all, digital marketing agencies help you set Google My Business account professional with all SEO guidelines. They can create post with the relevant keyword for your business, they can create good photos with proper image optimization. So that your business will be visible Google search result page and Google map properly with particular search terms.
You can create Google My Business individually, there are lots of free tutorials available on the internet but after few days if you do not see any growth in Google My Business then you can consult any digital marketing agencies. All the agencies are not very expensive and some of them may offer a free consultation for your GMB. Then taking their paid service is totally depends upon you. You may take their services for a month to see the result.
There is a section in your Google My Business that is called 'insights' from where you can see the total number of views in a particular period of time and many more data. My friendly advice is that before optimise your GMB through any agencies, take the screen of this section. After a month, compare this with your old screenshot. So that you can come to what growth you got from last one month. Then if you happy with the result either you continue with this or stop their services. If you stop their service please change your password on Google My Business for security measures.
Conclusion: You are spending lots of time on the internet for watching movies, songs, web series and lots of other stuff. Can you spend a little bit of time every day for your Google My Business account? May be 15 min every day. I think this is not a very big task for you. Create your GMB account, optimize the GMB, and see the radical change in traffic and sales for your business. I wish to congratulate you in advance for creating your Google My Business account and for your first step in the world of the internet.
What is Google my business?
Google my business is free listing service provided by Google. It is extremely helpful in local SEO.
How to add my business location on Google maps?
Type your business address Google My Business. Then drag the map pointer to the exact position if required.
How to move my business location in google map?
Just change the address in the respective field. Then reposition the map pointer if necessary.
How to remove Google my business page?
On the location group/business account you'd like to delete, click the three dot menu icon , then click Delete.
Senior UX Designer and Google Certified Digital Marketer. Started my career as a full-time employee in different reputed companies and later established my own brand Bharati Technologies.