Now you have installed WordPress and thinking about installing a plugin which is best for your blog. Here are some best WordPress plugins for blogs in 2021.
If you have any doubts what is WordPress plugin and why it is important to use then the answer is: WordPress plugin is nothing but a PHP scripts that help to extend the WordPress functionality of a website. By using this plugin user can enhance WordPress website features and add new features in a website.
For the newbie blogger, it is not possible to use any paid plugin at the very beginning of their blogging journey. I am sharing details of some plugin which have a free version and they are very effective for a newbie blogger.
1. Best WordPress plugins – Yoast SEO:
When you start your blogging journey it is not obvious that you should know every parameter of seo. But with the help of this plugin, this task makes it easier than before.
When you post any content this plugin will indicate you the on-page parameter of your content.
By following the plugin you will successfully increase on-page parameters like readability, how content will show in search result, content meta title, content meta description, post url etc..
You can also see the details seo analysis overview for this content.
But before use this plugin you must install this and configure the plugin. If you authenticate the plugin you can easily access Google search console and Google analytics data from this plugin.
For a beginner in SEO you can easily use it and get benefit in on-page seo of your website.
2. Best WordPress plugins – Site Kit by Google:
If you want to access Google search console, Google analytics, Google page speed insights, Google tag manager and Google adsense from your wordpress website you can use this plugin.
This plugin is recommended by Google itself and the interesting fact is that this plugin is absolutely FREE.
By properly configure the plugin you can see small version of analytics, search console and adsense.
Similarly this plugin indicates your website speed in their page speed insights sections. You can see which factors slow down your website and by using some other plugin you can increase the website speed.
You can also take benefits in Google tag managers. Google tag managers help you to create various sections for your site which can help you increase your website visibility.
3. Best WordPress plugins – Hummingbird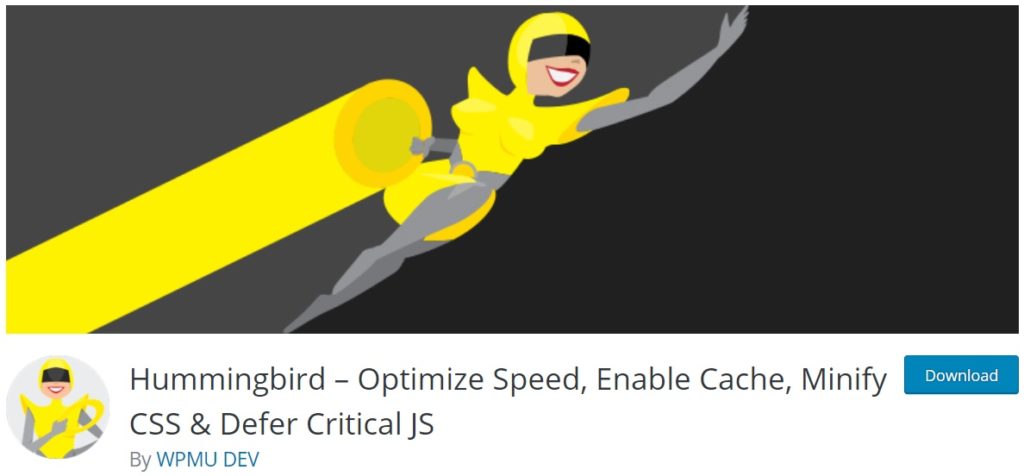 When you use Google site kit and come to know about your website loading time from their Google page speed insights you may worried about your slow loading website.
For this purpose you need to use this plugin.
This is cache plugin which is help your website a lot to increase your website speed.
This plugin can help website for optimize website speed, enable website cache, minify css and defer critical javascript.
Their gzip compression method make your website a fly.
The main key features include in this plugins are scan and fix website, introduce world-class cache services, generate performance report for your website, details assets optimization of your website, improve your website score in Google page speed insights, pingdom tools, gtmetrix, yslow and other similar type of website speed and performance analytics website.
4. Best WordPress plugins – Wordfence Security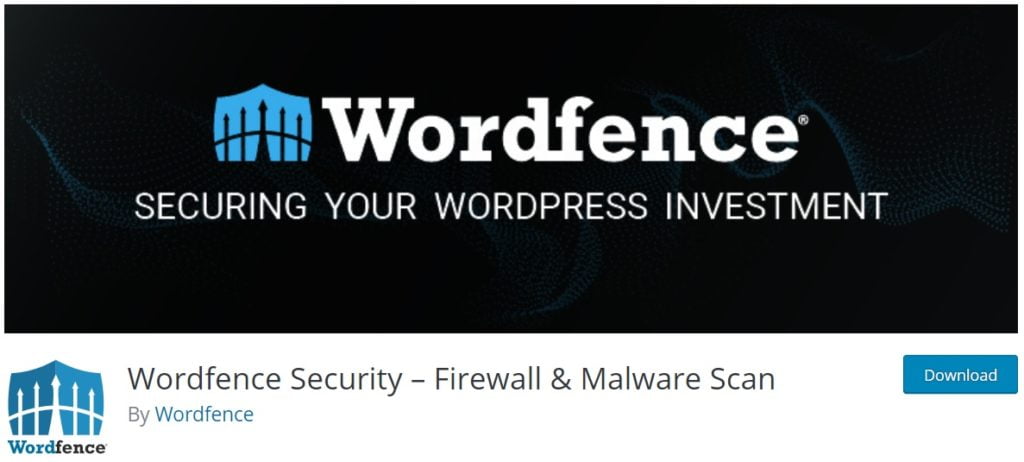 Now a days wordpress website are getting a huge threat of hacking. So it is necessary to install a security plugin for your website.
Wordfence is most popular plugin for firewall and security scanner.
Wordfence help a website to protect firewall and malicious traffic.
This plugin is build and maintenant by a large team. Like many other plugin it has free and premium version.
It has the following features – create and mainten wordpress firewall environment, introduce and secure by wordpress security scanner, enable a login security, wordfence central and security tools.
The another very good feature is 'Two factor authentication'. This feature help user to login securely in their website.
Also Read: WordPress Security Guide: Best Practices for your site
5. Best WordPress plugins – Contact Form 7
Like many website you website must have a contact us page. In this page the website visitors may contact you through an email or call you directly.
Contact Form 7 help you introduce a form features where user fill the data and you will get notify by email.
Contact Form 7 also help you create different type of form depending on various requirement.
If you want a apply now form page you can use it where the job seekers can upload and sent their cv in your email id.
This plugin or contact form support ajax-powered submitting, use Google captcha, Akismet anti spam filtering and so on.
So what's next just go to the plugin section. Install this plugin, configure the form and use the custom shortcode and paste the shortcode where you want to see the form.
6. AddToAny Share Buttons
When you create a post in your wordpress blog, you want that visitors must come to your website and share your post.
This is very common desire for the every blogger. For that you need 'AddToAny share buttons plugin'.
This plugin help website to increase traffic and engagement. Their services include Facebook, Twitter, Whatsapp, LinkedIn, Tumblr, Reddit, WeChat and more than 100 social media sites and applications.
This plugin have standard share buttons, floating share buttons, counters, follow buttons, image sharing buttons, vector share buttons, custom share buttons.
It will also give full control to a user to put the share button position. Before content, after content, vertical floating, horizontal floating, as a shortcode or widgets anywhere as you wish.
You can also integrate Google analytics for sharing analysis.
7. WP Sitemap Page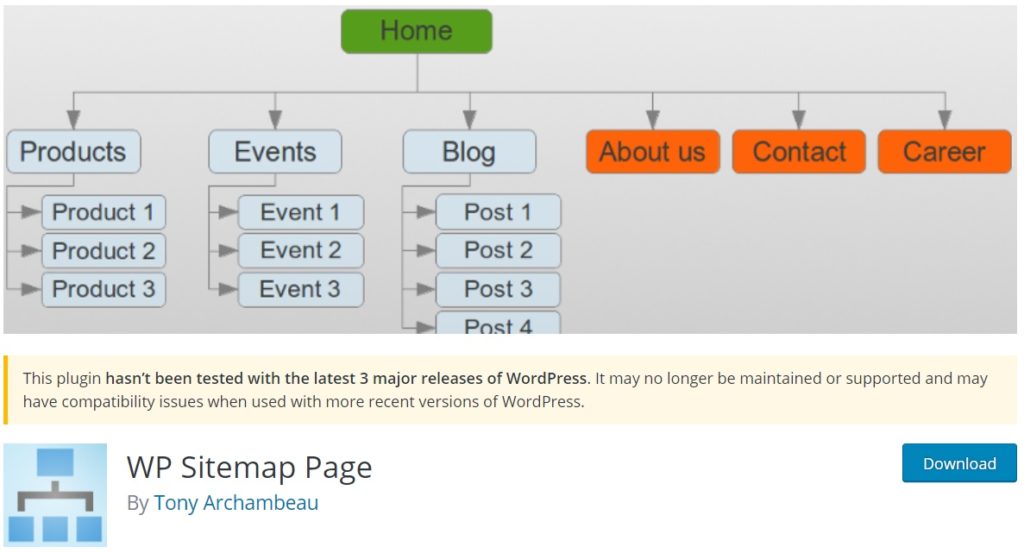 This plugin help a website owner to generate wordpress sitemap pages.
Remember this plugin cannot generate XML sitemap.
Just install this plugin from wordpress plugin section and use a short code to display the list of the pages.
You can easily include post, page, category, tag, archive, author and project in this sitemap page.
This page will help in your website SEO scores also.
8. Under Construction
You can easily create under construction page, maintenance page, coming soon page and landing page less than a minute by using this plugin.
If you want to work on your website and in that period if you want site looks under construction mode then this plugin in for you.
It's premium version has varieties of templates which will help you to choose according to your need.
The comes with various option. Most important options are – under construction mode on or off, automatic end date or time, integrate Google analytics tracking code in this plugin, various themes available in premium version of this plugin.
9. UpdraftPlus – Backup/Restore
Popular backup plugin for wordpress. It help user to automatically backups and store this backup files in remote user locations.
It is also very easy to restore the backup.
The base plugin is free. But like many other plugin they have premium version where lots of other facilities are available.
10. Simple Author Box
It is a ideal plugin for blogger. Simple author box adds a box at the end of the post where author name, author gravatar, author description or bio fields are visible.
It also have 30 social profile fields on WordPress user profile screen.
From the Google latest EAT updates this author section is very much important for your website. So go and install this plugin.
Conclusion: The above mention plugin is the best WordPress plugins for blogs according to me. I personally use these plugin from couple of years and fully satisfy with it. All the plugins mentions above are free to use in spite they have their premium version. So I encourage reader of this post to use the above plugin for certain time and check the improvement in your website.
What are the best WordPress plugins?
1. Yoast SEO
2. Site Kit by Google
3. Hummingbird
4. Wordfence Security
5. Contact Form 7
6. AddToAny Share Buttons
7. WP Sitemap Pages
8. Under Construction
9. UpdraftPlus – Backup/Restore
10. Simple Author Box
What are the best SEO plugins for WordPress?
Yoast SEO, By following the plugin you will successfully increase on-page parameters like readability, how content will show in search result, content meta title, content meta description, post url etc..
Which WordPress plugins should I install on my startup blog?
1. Yoast SEO
2. Site Kit by Google
3. Hummingbird
4. Wordfence Security
5. Contact Form 7